Trinity's senior project was Addiction! Congratulations Trinity!

Annie's senior project was Fashion! Congratulations Annie!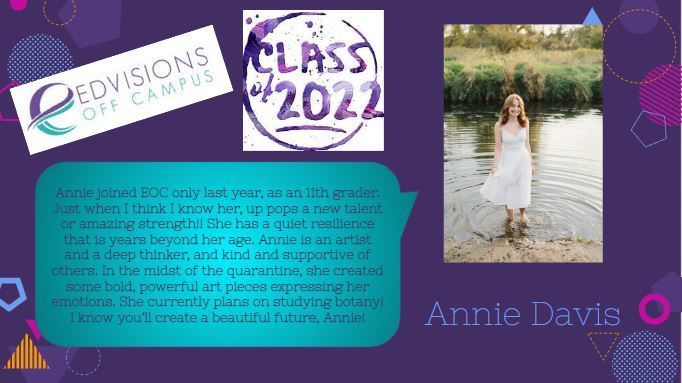 Basie's senior project was Improving as a Musician! Congratulations Basie!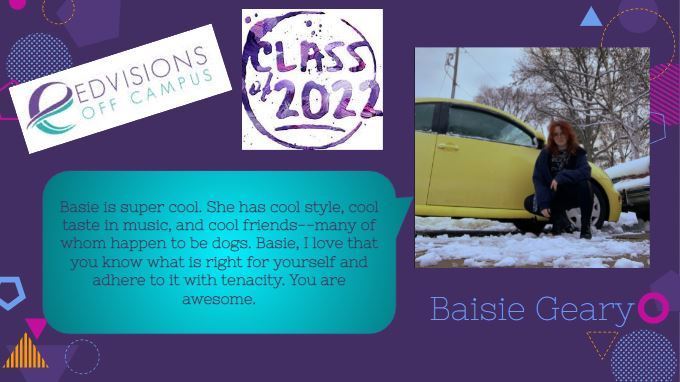 Gabe's senior project was Arthurian Legend! Congratulations Gabe!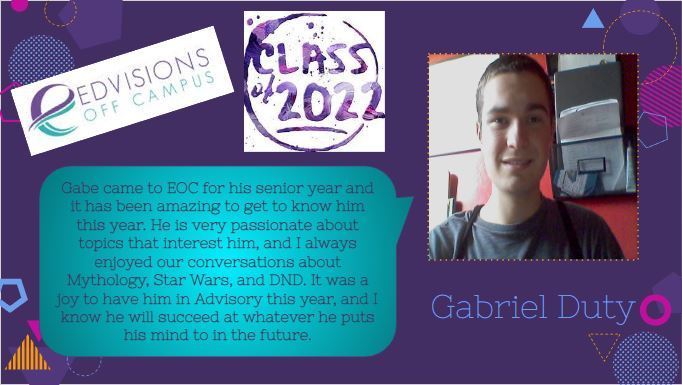 Leah's senior Project was Art and Mental Health! Congratulations Leah!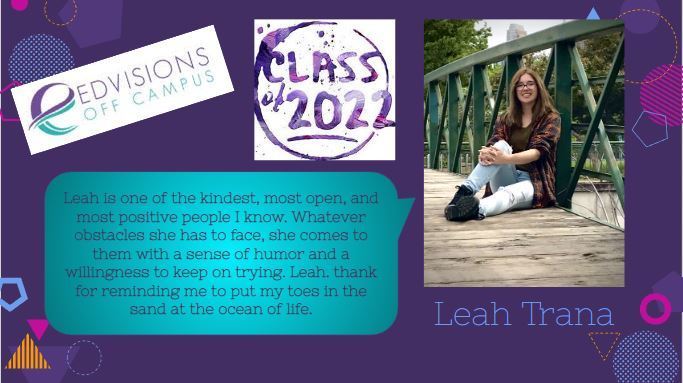 Joshua's senior project was Using My Greenhouse for Others! Congratulations Joshua!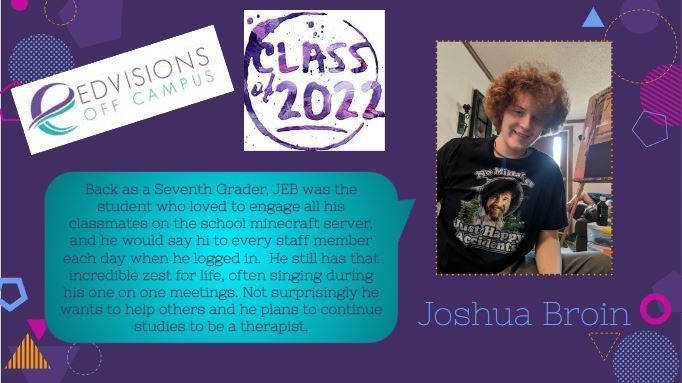 Emma's senior project was Animal Shelters vs. Rescues. Congratulations Emma!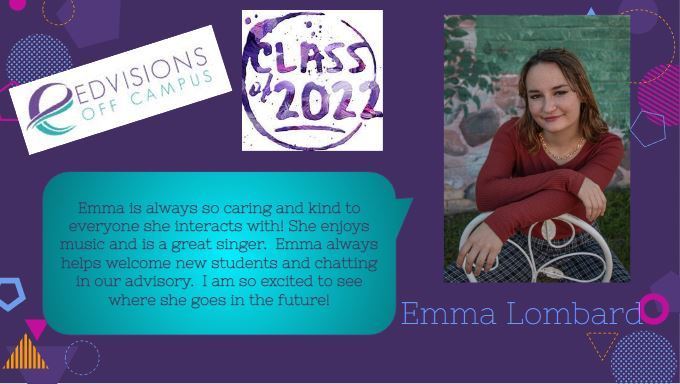 Clayton's senior project was Video Editing: Montana! Congratulations Clayton!

Marcus's senior project was Website Design and Museum Work. Congratulations Marcus!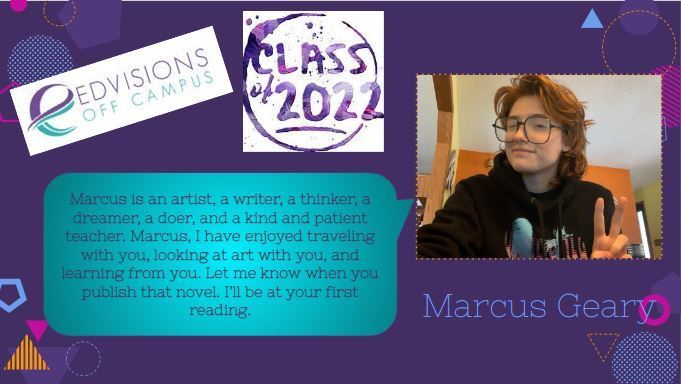 Elliot's senior project was Film Editing! Congratulations Elliot!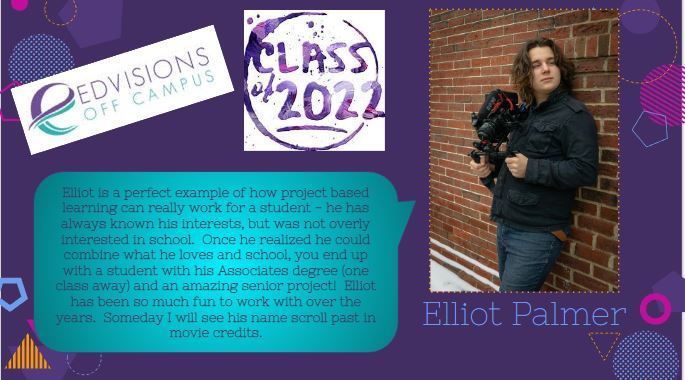 Benjamin's senior project was Exploring Music Composition! Congratulations Benjamin!

Hope's senior project was Germany. Congratulations Hope!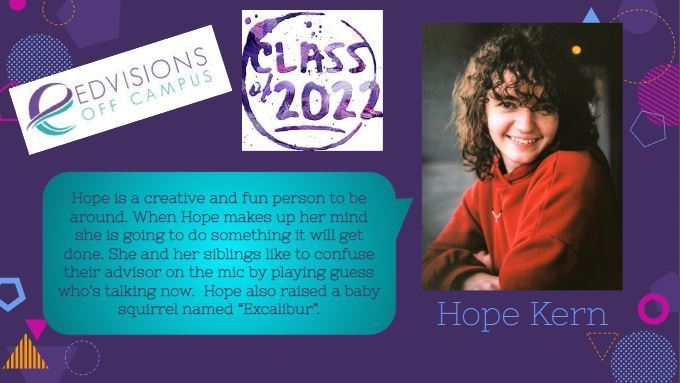 Ella's senior project was Paths to Marine Science. Congratulations Ella!

Colt's senior project was Career Exploration! Congrats Colt!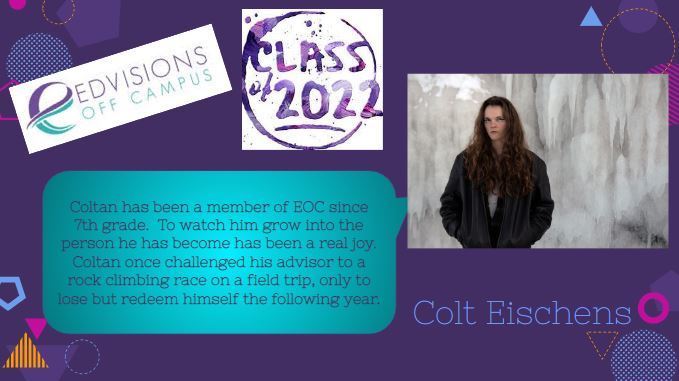 Senior presentations might be over, but we aren't over our seniors! Stay tuned for posts highlighting EOC's 2022 seniors and their accomplishments!

We have a three day weekend coming up!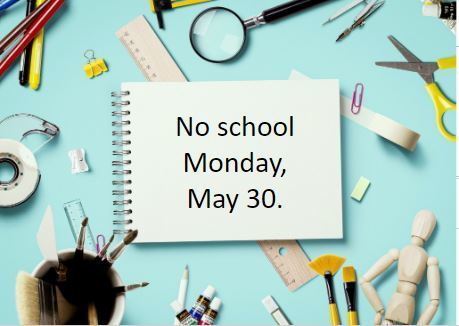 Spring celebration is next week!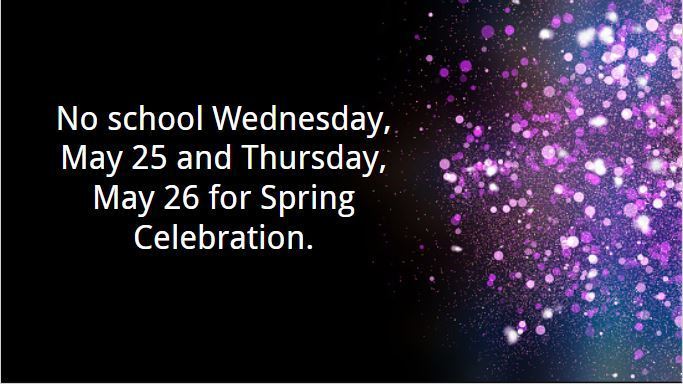 Some of our students took part in a cooking experience day. They made sausage, pepper, and potato bake, and chocolate chip cookie bars. If only we had the technology to share virtually!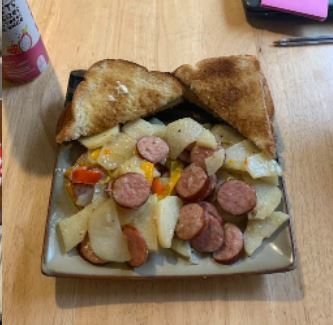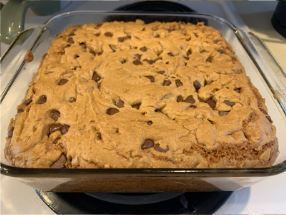 Last week students gathered for the Gardening on the Go! experience day. Students toured the Minnesota Landscape Arboretum, learned about the parts of a plant, and made mini gardens to take home!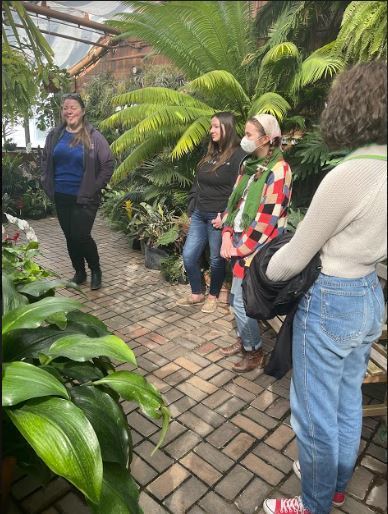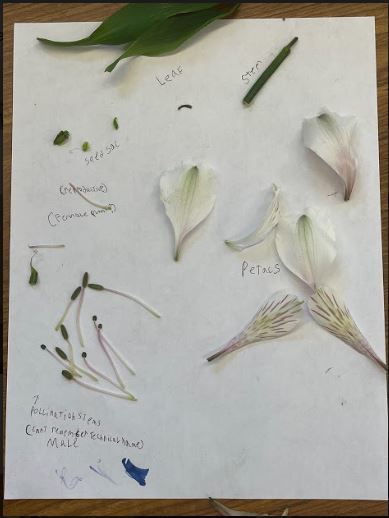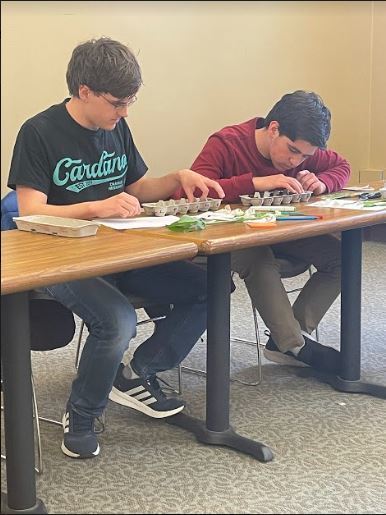 Chris's advisory hosted today's all school meeting. We learned there are shockingly few school days left, learned all about Chris's advisory, and played a game of real or fake news headlines. Thanks Chris's advisory for leading the last all school meeting of the year!